International guests help clean up Da Nang beach
---
Vina TS
Around 600 people participated in beach clean-up organized on Tuesday by the Ministry of Natural Resources and Environment in partnership with the Global Environment Facility (GEF), an international NGO.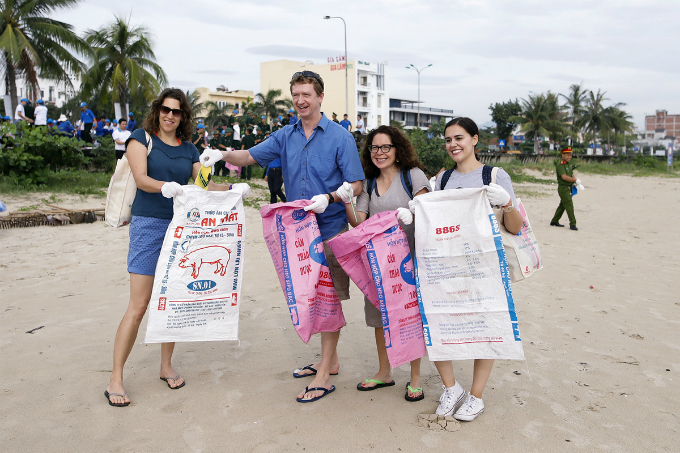 GEF delegates pose for a picture before beginning to pick trash from the Nguyen Tat Thanh Beach in Da Nang in Vietnam's central coast.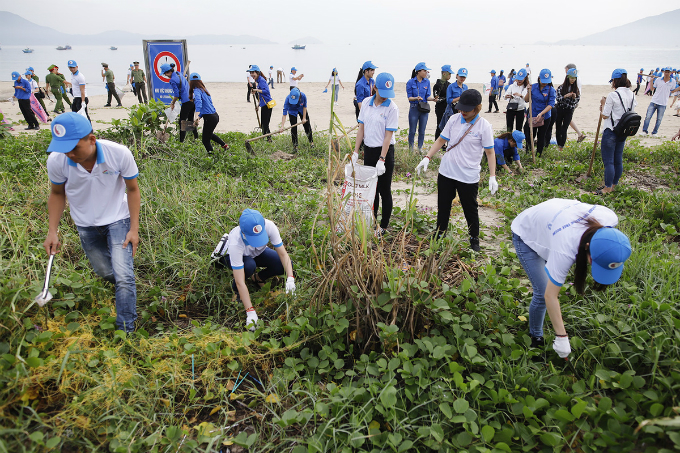 High school and college students as well as many other volunteers join the clean-up. The event aimed to raise public awareness about plastic waste choking the oceans.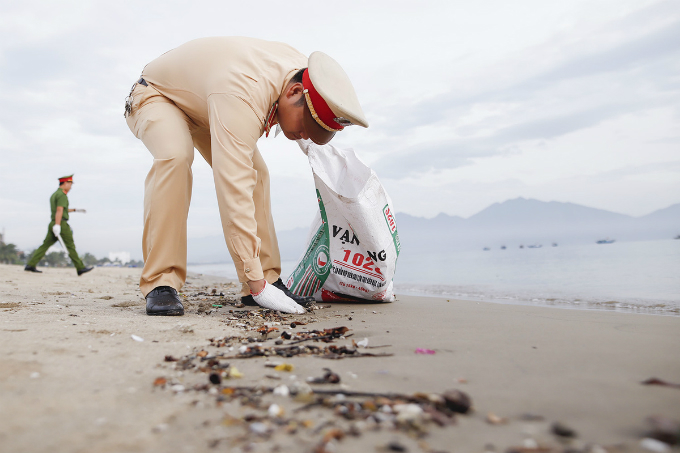 Policemen from different departments lend a hand, too.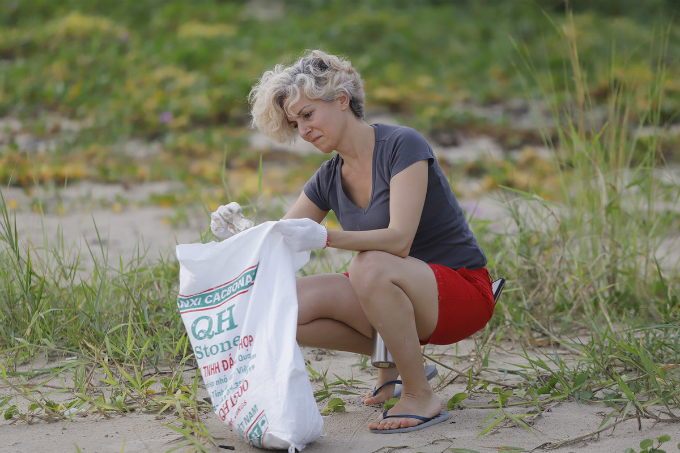 A lot of plastic bags and bottles, and other objects along Phu Loc canal were picked up.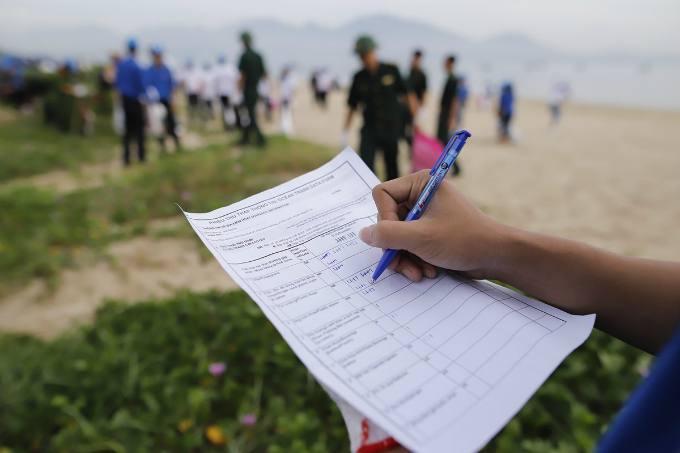 The trash collected is recorded for recycling and research purposes.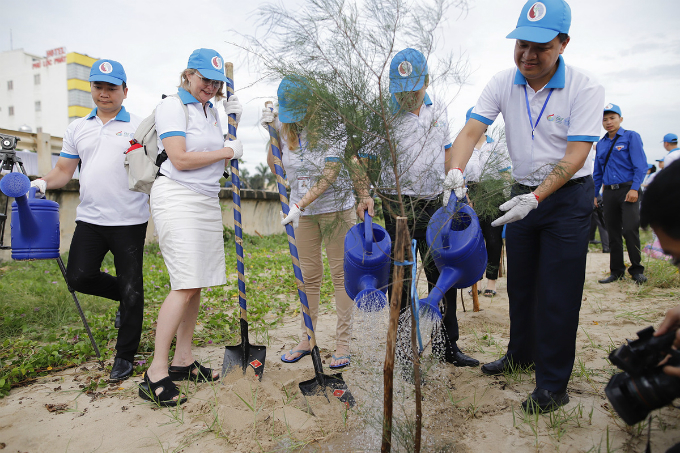 Representatives from Vietnam's environment ministry and GEF plant a tree to commemorate the event.