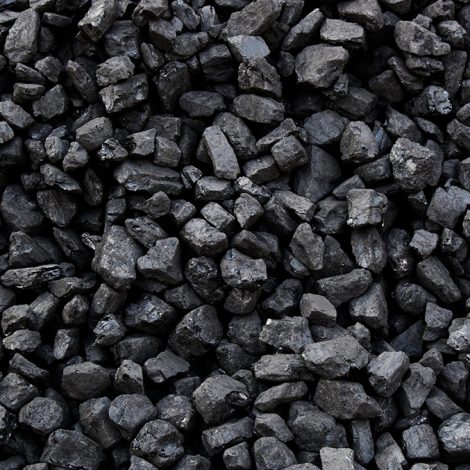 Coal
ANTHRACITE COAL
BITUMIOUS COAL
SUBBITUMIOUS COAL
Price: Contact
Hotline: (028) 2253 6008 - (028) 2253 6009
Description
1. ANTHRACITE COAL
Anthracite Coal contains 86%–97% carbon with the highest calorific value of all types of coal.
USE: This type of coal is an important raw material in the metal industry.
| | |
| --- | --- |
| Anthracite Coal |   |
| Gross Calorific Value (DB) | 6700-7300 |
| Total Moisture (ARB) | 8.50% |
| Ash (ADB) | 10-13% |

2. BITUMIOUS COAL
Bituminous Coal contains 45%–86% carbon.
USE: Bituminous coal is used to produce electricity and is an important raw material for the production of coke used in the iron and steel industry.
3. SUBBITUMIOUS COAL
Typically contains 35%–45% carbon and has a lower heating value than bituminous coal.
USE: Sub-bituminous coal is used in generating steam for the production of electricity, and thus frequently used in power plants. Moreover, sub-bituminous coal can be liquefied and converted into petroleum and gas.
Kind of coal
 
 
GAR 3800
GAR 4200
GAR 4700
GAR 5000
GAR 5200
GAR 5500
Gross Calorific Value
ADB
5500-5500
5500-5700
5700-5900
5800-6000
5800-6000
5800-6100
DB
5800-6000
6000-6200
6000-6200
6200
6200-6400
6200-6400
Total Moisture (ARB)
ARB
Max 40%
Max 36%
Max 30%
Max 25%
Max 20%
Max 20%